Irene Morales, Senior Office Administrator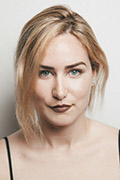 Irene Morales is the Senior Office Administrator at NY Green Bank, where she provides administrative assistance to the NY Green Bank team as well ensuring that the daily office operations are performed efficiently and effectively.
Ms. Morales brings with her an extensive knowledge of product management, logistics, and client relations from her years at Calvin Klein Jeans North America as well as Barneys New York.
Ms. Morales earned her bachelor's degree from Florida International University where she majored in Communications and minored in Humanities. Ms. Morales is fluent in Spanish and proficient in Italian.